Interior Measures 3.5" x 4.5"
#9 YKK Zipper
Made from 1000D Cordurda Nylon, 500D Cordura Nylon, or 10 oz Waxed Canvas (Topo is made from XPAC VX07)
Vertical Front Pocket covered with 3" Loop
Vertical Rear Zippered Pocket Perfect for small documents or cards
ONE POUCH PER CUSTOMER ADDRESS PER DROP. Multiple orders will be refunded.
Customer Reviews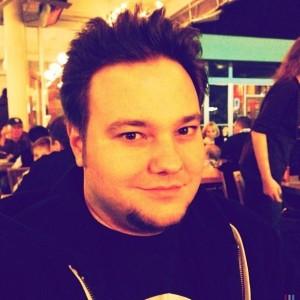 JD
J.P. Dorigo
Sara T.

Japan
Maggie T.

United States
08/04/2022
Best all around EDC Pouch
I have two of the mighty pouch minis and after testing and trying so many pouches for my edc, it's nice to finally be able to love a pouch without having any wishes or wants. If you want to stay minimal with your edc, ur stays minimal with you. It can be slim and not feel floppy. BUT! You can overload this bad boy and never once have to worry about the construction or quality. Impressive work! And obvs the loop panel out front is just the best. So much space for those patches ❤️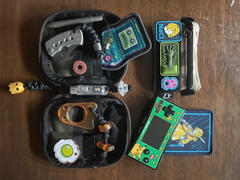 Johannes T.

United States
Chris H.

Canada
08/03/2022
Grey and black mighty pouch plus
After finally getting my hands on one I can honestly say it was well worth the wait. Had a few other brand pouches over the years and they just don't compare. The mighty pouch is definitely well built, and seems very durable and well constructed. Now to start collecting some patches and personalize it a little. Cheers.
Roman F.

United States
Danyel A.

United States
08/02/2022
Black MP w loop
It's everything you have heard about it. Absolutely a must have in your edc.
Justin P.

United States
08/02/2022
An ideal option
Absolutely love this little guy, fits all of the daily essentials that I always end up needing but never have on me (pens, tweezers, bandages, lip-balm, etc.).
Jonathan L.

United States
08/02/2022
Great Product
The quality of this product is superb. Very useful for keeping various small tools organized!
Mitchell L.

United States
08/02/2022
Might pouch review
Hello I've bought a few items from you and I love them only thing I have seen lately is the single stitch on the inside of the pouch I think your double stitch looks better and shows better quality I hope you go back to doing that extra stitch