6" x 8" Pouches with color blended to perfection
Measures 6" x 8"
Milspec Mesh
Body made from 500D Cordura
Large Heavy Duty YKK Zipper
Customer Reviews
TB

United States
08/21/2021
so good.
we carry around so many things now, it gets out of control sometimes. I have been searching for something that would not result in overkill for what I carry around. I absolutely love this pouch, it is exactly what I needed. quality is obvious right away. the size is perfect for what I needed. items are easily accessed, nothing is too loose with things rattling around. not too bulky, easily put into a backpack, keeping things together etc. I am planning on getting another very soon. (fits all the items pictured as well as an iPhone 8plus/similar size, with room to spare).
Ernest H.

United States
09/02/2021
Blender Pouch A Great Name
Bought the Blender Pouch for a hospital admission, as a heart patient. I was looking for a pouch just the right size, durable and with a mesh panel for viewing contents, for holding my charging cord, adapter, battery pack, wallet & glasses. The Blender Pouch was perfect in every way. Its become my go to EDC carry. Love the color scheme, materials and dual pull loops. Thanks Matt. Job well done!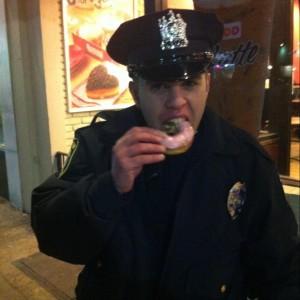 CB
Christopher B.

United States
06/25/2021
Great little pouch.
Threw this in the beach bag. Great for collecting shells and sharks teeth
Christopher C.

United States
08/22/2020
Mamba!!
Great construct, have to pick it up in this colorway
Coleman L.

United States
05/23/2020
Excellent product and prompt service
The Blender pouch is perfect for my line of work. Before we move out for a hike, I used to dump all my pocket items into a pack pocket. The Blender pouch holds my wallet, EDC light and knife, truck keys etc... in a compact pouch thats just hi-viz enough to dig out in a hurry.