Measures 11.5" x 5.5" x 5.5"
Made from 500D and 1000D Cordura Nylon
#5 YKK Zipper
3" Webbing Handle
Garage Built in Tennessee
Customer Reviews
Larry S.

United States
10/23/2020
Shave Bag
First of all, love the black muticam. Right? I now have purchased 3 of these from Matt at Garage Built. Love these, I use them for shooting gear, tools, etc., you could even use as a shave bag! Lol They are very well made, sturdy and quality materials. Prolly get more for Christmas gifts for my son and son-in-laws. Get yours today!
Larry S.

United States
LARRY S.

United States
Justin W.

United States
12/12/2019
Custom Made Shave Bag
Matt is the man! Highly communicative throughout the entire order process and was incredibly flexible and willing to meet my custom requests. The Shave Kit is off amazing quality. Great company, great people, great products, great price. I've already got more orders inbound. Thank you, Matt & Garage Built Gear!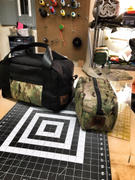 Nathan H.

United States
07/22/2021
Huge Shave Bag
What a great bag. So much room for whatever you need
Gustave Z.

United States
04/30/2021
Great bag
Quality is great very happy with the product. Thing is built to last a lifetime.
Rodolfo J. Ramirez

United States
04/17/2021
Solid shave bag
This shave bag is a solid product. Stitching should hold for a lifetime. Material selection is top shelf. I'm a dude, so I don't have many hygiene products, plenty of space left over; maybe metrosexuals can find more stuff to put in it. Might put a bathroom Glock 19 in it, we all need a bathroom Glock 19.
George M.

United States
03/08/2021
Solid shave bag
This bag is very well built. The attention to detail is top notch. I bought this along with a sling bag and a small med pouch. It makes for the perfect one bag weekend travel kit.
brenda c.

United States
12/23/2020
Have not received the bag
Have not received it yet!!!! Do you know when it will arrive???
Justin Y.

United States
11/08/2020
Awesome Gear!
I bought two! One for my tools at the gun range and one for my office as a notebook. Fits everything perfect. Multipurpose edc carry with plenty of space for all my needs.
Haris T.

United States
02/12/2020
Absolutely love it
Great built quality. No corners cut and worth every penny. Most importantly its in GODS PLAID !
Thomas L.

United States
02/08/2020
Shave Bag
The shave bag is built with high quality materials and durable stitching that makes the bag indestructible. As always, I am extremely happy with Garage Built's products and will definitely be a return customer!
Patrick B.

United States
01/23/2020
Great Product-HUGE
I ordered a new shave back in Multicam Black, because why not? I got it and wow. It is definitely a toiletry kit. It has enough room to fit my entire bathroom in it! While I'm certainly exaggerating, I was thoroughly impressed with the build quality and size of the bag, it's now my go to for travel!
David H.

United States
01/07/2020
Great bag!
Great how much I can fit in it. And the Multicam black makes it stand out.
Tanner S.

United States
10/31/2019
Great Quality
Material is great, it is made well, and the grab handle is pretty slick. Love to Multicam black. Would buy again.
10/18/2019
Shave Bag in multicam black
Excellent product!
09/12/2019
There great
Quaility is excellent, the size is perfect for what i need. This is my 2nd purchase from this company amd wont be my last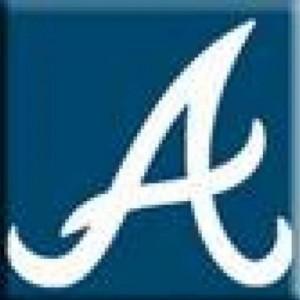 CB
Charley B.

United States
08/13/2019
Looks Great! Well Made!
I'm completely happy with with my new GB Shave Bag. I liked that I had several options for the color and I finally have a "shave bag" that's large enough for all my beard care products when I travel. It looks great and seems to be well made. I we'll be back for more GB products.
Matthew B.

United States
08/01/2019
Woodland Camo Shave bag
Bought this product with an orange handle, a request that was happily fulfilled. I am extremely happy with the product. Used it recently on a trip the past few days, and it was spacious enough to hold on my toiletry items, including shampoo and body wash bottles! Outstanding item!
Kiefer S.

United States
07/21/2019
Camo Shave Bag
I had been looking for a good sized shave bag to carry everything in when I travel and this fit the bill perfectly. Fits all my full size toiletries very well and it looks great!