Perfect Duffle Bag for Men is Built to last with mil-spec materials.  Create your own Custom Color Combinations
14"x9"8" Fits Everything you Need for the Gym without the Bulk
Constructed from 500D and 1000D cordura nylon
Heavy Duty #10 YKK Zipper Won't Snag or Break
2" Seat Belt Webbing Carry Handle
Closed-Cell Foam Padded Bottom Won't retain Water or Mildew
Side Mesh Zippered Pocket for keys, wallet, etc.
Lined with Blaze Orange Pack Cloth
Duffle Bags w/ Out the Shoulder Strap Option Will Not Come with D-Rings
Customer Reviews
Benjamin S.

United States
09/09/2021
Fantastic Gym Bag!
I purchased this for the gym. It holds everything I need for a long session and looks great. Right now it's packed with a weight belt, nalgene, towel, headphones, and pre-workout with plenty of space. There's still room for a pair of shoes but probably not an entire outfit. If you want to bring a change of clothes I'd go up a size. I picked multicam black with black handles and it looks just like the pictures. The floor is high-vis orange and is useful to find small stuff. The bag is heavy duty and very high quality. No fraying, loose threads, etc. They only thing I'd like to add is a velcro patch on the outside for a flag, morale patch, or name tape. Maybe as an option like the shoulder strap.
Gustave Z.

United States
Mike

United States
05/09/2021
Great bag
Bag is bigger than expected, which is nice, except depending on what you are planning to carry, you could make it much heavier than you want it to be! Makes a great mag bag. My only slight gripe is the shoulder strap hardware could be beefed up a little bit, but for $5, its a very small issue! Will buy more gear from matt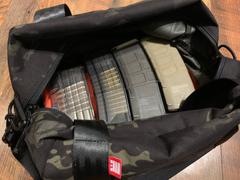 Christopher S.

United States
01/06/2021
Perfect Gym Bag
This bag is the perfect gym bag for me. It lets me carry gym shorts, tshirt, shoes, and a towel with extra room if I want to throw in a water bottle. Definitely too small for the broski's who need to carry a 5lb container or protein powder but perfect for me to bring workout essentials with me to work.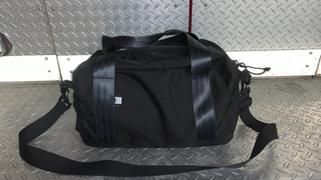 Dimitri G.

United States
Joseph G.

United States
03/08/2020
Great bag, perfect size
Perfectly carries two sets or shorts, shirts, socks, and my size 12 shoes and deodorant/Palmade. I wouldn't mind the carry straps to be about 1/2-3/4" longer so that I can stack my lunch box on top, but that's just a total personal preference. Maybe also throw a velcro field on there to sport some patches? Overall I really love it.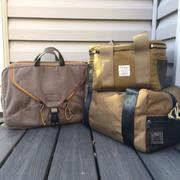 Marcus

United States
Garrett W.

United States
Joandi C.

United States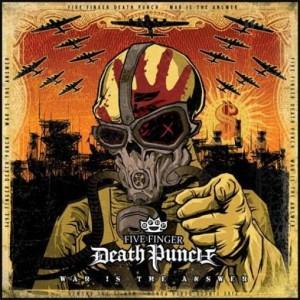 CB
Corey B.

United States
09/21/2019
My ideal bag
This bag is perfect for gym use. Although it's smaller than some other duffel bags, I fit a belt, shoes, clothes, shaker cup, and headphones in it no problem. The heavy duty fabric and stitching feels great in hand and ensures this bag will live up to years of abuse. Woodland camp is icing on the cake.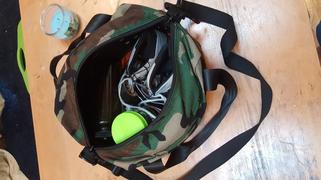 01/03/2018
Gym Duffle Bag - Medium
I purchased this bag September 2017 and have been using it daily. The construction is of high quality and there is plenty of room for my gear. I went with the typhoon with red handles/zippers and have had several people inquire where I got the bag. I thought I'd miss the shoulder strap but haven't so far. I would recommend this bag over a "store-brand" if you want one that'll last. I don't expect this one will rip or tear and need replacing like name brand bags.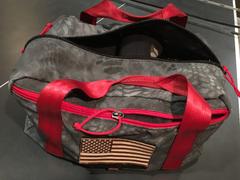 Mike N.

United States
06/28/2021
Incredible quality
I can't explain. You have to handle one to understand.
Marnisha W.

United States
06/24/2021
Love everything about this bag
Great quality, nicely made, came quick in the mail. Could not be more happier
Ringo M.

United States
06/24/2021
Built to last
This toiletry is bad a**.. the quality and craftsmanship is beyond awesome. The bag is totally versatile. Great for my mags…thanks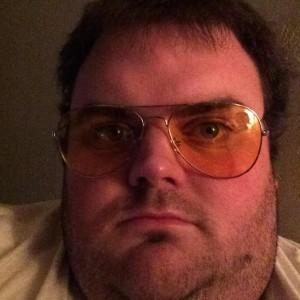 JW
Jason W.

United States
05/16/2021
Best bag I have ever owned
Love this thing. Perfect size and just feels good.
Aaron G.

United States
04/06/2021
I love my gym bag
I've had this bag for over week and I absolutely love it. It's the perfect size to hold all my gym gear and I have the confidence that it's going to last a very long time.
Nathan S.

United States
10/20/2020
Excellent bag!
I use this bag daily to carry my Ferro Slickster and some other pieces of kit. Also use it as my gym bag. Would also make a good tool bag to keep in your vehivle. Its holds things, good quality materials, stitching is solid. Perfect mid size duffel for all uses.
Anthony S.

United States
10/13/2020
Great for Stuff
The bag is rad I put stuff in it and take the stuff places and do things. It arrived quickly too. It was in a bag with a sticker which was cool. 10/10 probably wouldn't buy again because I already have one.
MIKE R.

United States
06/19/2020
Gym bag rocks
Top notch customer service.
Romeo L.

United States
05/28/2020
Excellent
5 stars use as my range bag.