A minimalistic design without the minimalistic space
2 Credit Card Pockets Holds up to 3 Cards Each
Heavy Duty PVC License Window
Side Pocket for Folded Cash
Made from 500D and 1000D Nylon w/ Mil-Spec Edge Binding
Customer Reviews
Geoff C.

United States
Robinson, L.

United States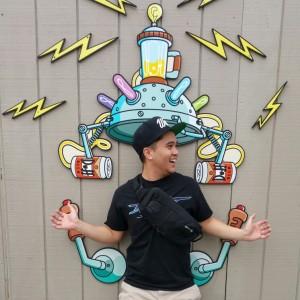 AE
Art E.

United States
jason s.

United States
09/18/2019
Awesome wallet that saved my ass (and back)
Extremely well made. I kept my entire life in my wallet and sat on it in my back pocket everywhere. Grabbed this badass front pocket wallet in God's Plaid and it changed all that. Very convenient and comfortable. Carries all I need . Missed the leather one that was made the other day or I'd have two of these.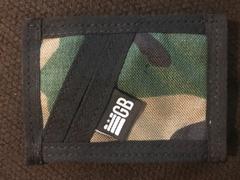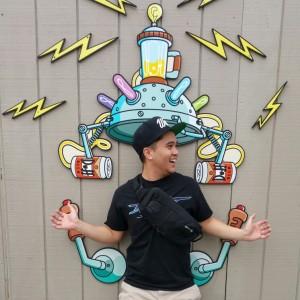 AE
Art E.

United States
09/18/2019
Get GB gear...anything. Just get it!
I got the GB1 Front Wallet Pocket as soon as it dropped. You gotta follow Garage Built Gear on IG if you wanna get to these drops quickly. As for the wallet, it is badass. It's slim even when I fill it with my standard 8 cards and I have previously owned tons of "minimalist wallets" I say with confidence that this is probably one of the slimmest if not the slimmest of them all. Plus this is in black camo...'nuff said. The cash pocket is just what I needed. It holds cash folded only once, yes once, and I can put business cards in there too. The quality is top tier and I definitely will be getting more GB gear in the near future. Just get it.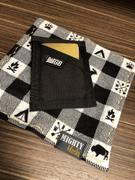 Lucas D.

United States
07/11/2021
GB1 Front Pocket Wallet
Very pleased with my decision to purchase. Coming from a tyvek wallet, I was looking for something with a small footprint that would still allow me to carry two cards and some cash. The card slots were big enough to allow the addition of RFID sleeves (not completely necessary, but the cutouts at the top of the sleeves make pulling out a card very easy). Inside of wallet holds a few folded bills without issue . ID window performs as advertised, bonus points for being able to remove my ID easily when necessary. This is a quality wallet for a reasonable price, if you are in the market I would not hesitate to check out the GB1 Front Pocket Wallet.
Kyle V.

United States
07/29/2020
GB1 Front Pocket Wallet
I am a huge fan of this wallet. I have been carrying it for about a month now and am very impressed with it! I am a huge fan of the ID pocket and the center pocket for cash. I will definitely by again and look forward to purchasing other products.
Andrew R.

United States
02/01/2020
New edc wallet!
Haven't stopped using this wallet since I got it. It's simple, tough, just what I needed. Great for those who don't carry much cash if any at all and just want to keep their essential cards together. I even have my microtech knife clipped to one of the card sleeves. I'll say it again, this wallet is awesome!!
Eliud O.

United States
12/11/2019
GB1 Front Wallet
Great wallet. I got 2 in multicam and m81 woodland. Slick design. Totally recommended for those looking for something durable.
10/03/2019
Perfect wallet
Wallet has everything you need to remain minimal and functional
09/20/2019
everything you see here is crafted well, thoughtfully designed...
and functions as well as it looks! I purchased this wallet to save my back from hurting on long trips, and it feels perfect in my pocket, and is very ergonomic. Looking forward to trying more from garage built gear! (who doesn't like multicam??)
Matthew M.

United States
09/18/2019
Sweet low profile wallet
I ordered this wallet in hopes of reducing the clutter in my normal leather tri-fold wallet. This wallet has met and exceeded my hopes! It holds just the everyday essentials for me and it functions flawlessly. I get people asking me about it every time I pay for something or have to show my ID. The only downside is my own fault and I didn't get online to pick another color so I wouldn't over look this one! 10/10 will be ordering another one when they are back in stock